Download UsbFix Free – Repair and Clean Flash Disk
Download UsbFix Free – Repair and Clean Flash Disk
U
sbFix Free is a utility that helps you discover and remove dangerous software from infected flash memory or other external devices such as hard drives, cellphones, cameras, or anything else that is linked to a laptop or computer via a USB connection.
The primary benefits of using this utility are the manufacturer's robust support and the outstanding features you provide (see below) that will help you deal with USB devices contaminated with viruses or dangerous files and clean them. You may get the latest version of UsbFix Free to repair and clean your flash drive.
Malicious and many viruses may propagate via USB portable drives by creating their own DL and. inf these file formats aid in the infection of any external device connected to a USB.
As a result, reinstalling your operating system will not solve the problem because the problem is in the infected flash, and it will exacerbate the problem if your antivirus application does not identify the infected USB external devices, making it exposed to many types of viruses and malware.
With UsbFix Free
You will acquire the solution, and thanks to the excellent capabilities it offers, you will be able to deal with any external devices and totally remove malware and viruses that are hazardous.
The latest version of this great tool works with all Microsoft Windows operating systems, including Vista, 7, 8, and 10. This is a brief summary of some features and characteristics of the software shown at the bottom.
Download UsbFix Free – Features
Excellent direct help from the program interface.
It provides you with the most recent special forum news.
Full support includes a thorough description of the application's properties, as well as instructions on how to use the program and deal with viruses.
Malware found on removable USB devices may be detected and removed.
Repair corrupted files such as the registry, hidden files, task manager, and so on.
It provides backup support for your files and folders.

Regularly update your database to detect the most recent malware distributed through removable devices. Download UsbFix Free.
Creates fresh autorun.inf files on portable media to prevent further infections.
All USB peripherals are safeguarded (flash drives, external hard drives, smartphones, memory cards, etc.)
Detects and eliminates the most prevalent dangers, including viruses, worms, Trojans, keyloggers, and other malware.
After each scan, the log file (TXT) is automatically opened.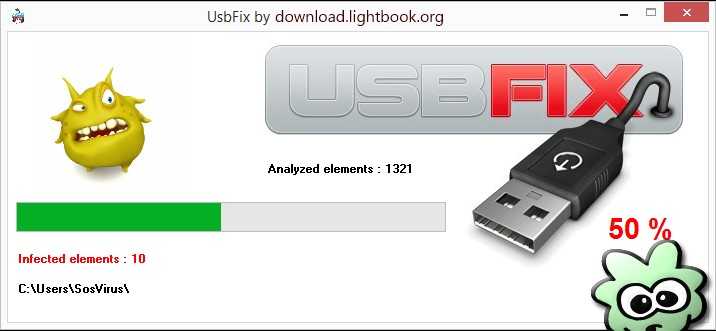 Product Details
Category: System Security

Software name: UsbFix

Version: Latest
License: Free
File Size: 3.9 MB
Support systems: Windows Vista + SP1 / 7 / 8 / 10 / 11
Languages: English and supported by many other languages
Developed company: Glarysoft Ltd
Official Website: glarysoft.com
Related Software